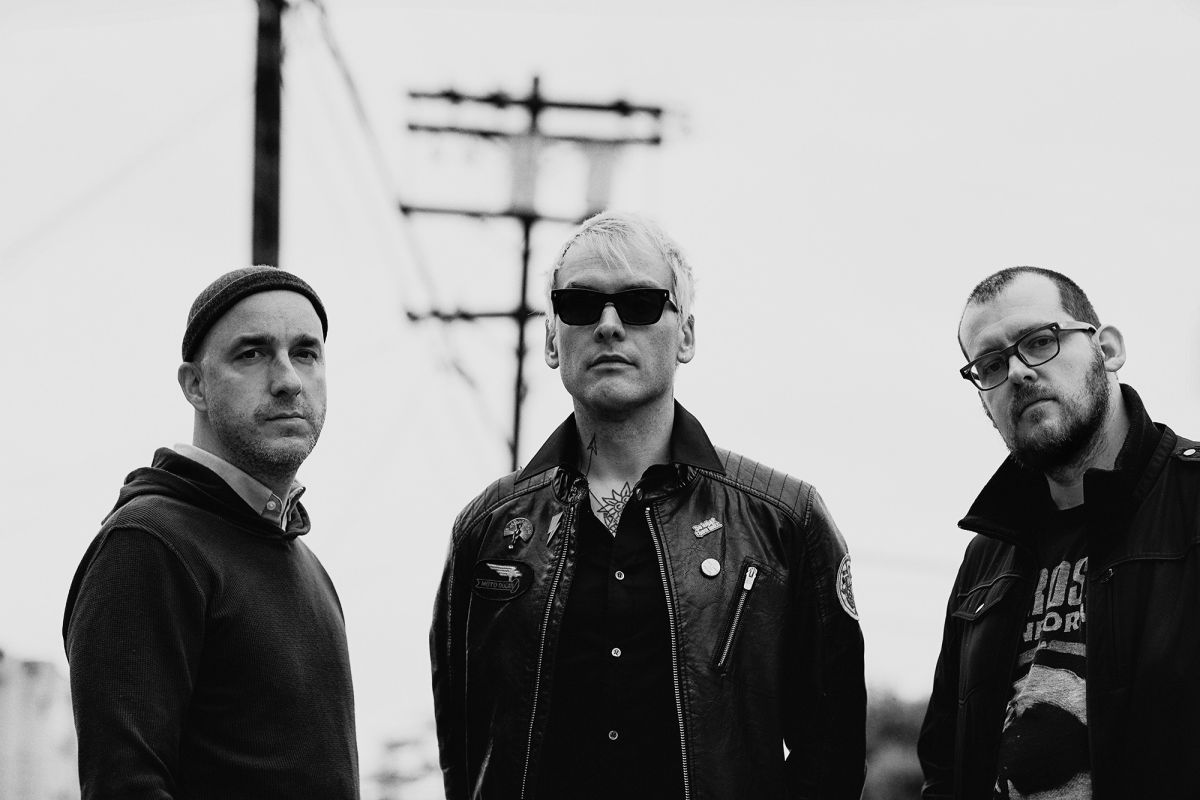 Like a lightning storm crashing inside me
Ok, ask me right here right now which is my favourite band. I am going to answer (proud and loud): Alkaline Trio!
Alkaline Trio has been one of my first loves. I can see my tiny mini-me watching "Mercy Me" video on the TV and, a second later, downloading their entire discography: Crimson, wow, you had me. I still remember the intense pulse of my heart while listening "Burn".
There's a lightning storm, each and every night
Crashing inside you, like motorbikes
I loved it. Then I listened to "Good Mourning" and, as soon as "This could be Love" started, I said to myself "It's not just love, it's true love!"
And when somebody declares "No, don't like Alkaline Trio", I always think "I can't be truly and honestly friend with that person": I distrust people who don't like them. They're a very important part of both my teenage and my adult years. They're totally fundamental. I could speak about them for hours and hours, days and days, maybe.
My favourite album is, without any doubt, FROM HERE TO INFIRMARY. I listened to that record at least a thousand times. I first listened to it in 2005 and I keep on listening every month and every week from first to last track. I never get tired of it, even if I know every word, every breath, every song that is part of it. Alkaline Trio songs are pure poetry to me, and my biggest crush ever is Matt Skiba (yes, I am totally a fangirl).
My biggest dream is definitely to see them live. When I found out they were touring "Past Live" in the U.S.A. my poor heart ached like never before, because I was losing the chance to see "From here to infirmary" full performed. And when, finally, I get my ticket to see them live in Milan in 2014, I had to give up. That's a long sad story.
Matt Skiba in Blink 182? I decline to answer.
Where I got my Alkaline Trio t-shirt
I bought it as a present for me, online, during a horrible, awful period of my life, in 2015. It cheered me up for sure.
My favorite song
So many songs of Alkaline Trio are my favourite songs! If I had to choose only one, I'll choose my anthem: Mr Chainsaw.
When was it that you sold your life or wasted
Every bite of that small slice you never tasted
I guess I should be one to talk
There's nights that I can't even walk
There's days I couldn't give a fuck
And in between is where i'm stuck"
In case you're wondering I'm singing about growing up and giving in
In case you're wondering we're singing about growing up
About giving up and giving in.
Where do I find Alkaline Trio?
♥ In my heart ♥
---
Articolo uscito su titsforpunk.com